The Fort Jennings State Bank Products & Services
LOANS
We have competitive rates for Home Mortgages, Commercial loans, Installment loans and New & Used Car loans. See the map on the right for our Assessment Area. Email us at inquire@fjsb.com for more information.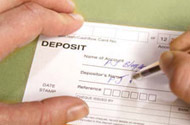 DEPOSITS
We have IRA's, CD's, Christmas Club, Personal & Business Savings Accounts, Personal & Business Checking Accounts, Personal NOW & Money Market Checking Acounts, and Safe Deposit Boxes.
See Our Rates
ATM'S
Stop in at any of our offices today and ask about a debit card from The Fort Jennings State Bank.
We have the convenience of 24-hour, 7-day a week access to your accounts with an ATM at each of our 5 offices.